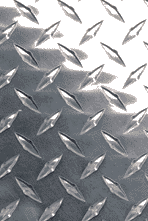 First Rate Machining
Precision Products Through Innovative Manufacturing

First Rate Machining is located in the Burnside Industrial Park, Dartmouth, Nova Scotia, Canada.

We have over 25 years of experience in the machining industry. Our experience is evident not only in the quality of work that we do, but also in the variety of work that we do. We specialize in the manufacture of parts for the marine industry, research and development, food and beverage industry, specialized automotive parts, electronic parts and the medical industry. Our fabrication shop can also do a variety of welding including tig, mig, and stick for all of your custom made projects.

We also offer CNC machining and can program your auto cad drawings directly to our Mastercam software. We specialize in small production runs and prototype parts.

No matter the product you need or the material you need it made from, you can be assured of a precision machined product. To find out more how we can help you succeed – contact us directly.